Contact us
X23 Technologies is located just north of Boston, Massachusetts, in Medford. Please feel free to give us a ring at any time, or drop us an e-mail. If you're in dire need of technology, we still accept snail mail. Here's all the pertinent info.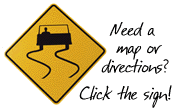 X23 Technologies
84 High St. Suite 6
Medford, MA 02155
Phone: 781-395-3923
Fax: 781-395-3880
E-mail: x@x23.com
Web: http://www.x23.com
Our offices are easily accessible from Interstate Route 93, and we have directions and a map of the local area that you can print.
A history of success
Conceived in 1995, X23 Technologies was formed when the entire R&D department of a highly successful software company decided to branch off. While working directly for the parent company, X23 created many successful products and prototypes.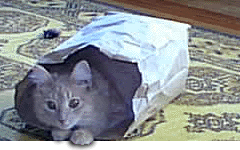 Acting on our desire to expand horizons and be independent, X23 set out on our own, providing the freedom to work with multiple clients on a wide array of exciting new projects.
Who are we?
Christian Del Prete, President
CNE; B.S., Northeastern, Organizational Communication & English
"Live the life you love, love the life you live."

X23 also employs industry professionals to supplement our development staff to accommodate both our own needs and those of our clients. It is with the help of all of our employees that we remain a dynamic and innovative software company.
And what's our mission?
The goal for X23 Technologies Inc. is to provide innovative and creative computer related services for its customers. X23 engages in software development for businesses and offers consultation for organizations that desire assistance with their computing needs.

X23 is a for-profit organization that is founded on several principles. X23 takes a collaborative approach to problem solving, assumes that an objective of its enterprise is to learn as well as to profit, and posits that the best work is done when employe es enjoy internal rewards for their productivity and creativity.

X23 assumes that clients are the direct beneficiaries of an organization that views its activities as intellectually stimulating, inherently creative, challenging, and enjoyable.
Solutions, not problems
Specializing in short term projects and prototypes, X23 is eager and ready to tackle your most innovative product ideas. Utilize our experience in the areas of:
Internet product design & development
Client/server systems
Database development
Software design & development
to help define, create, and brainstorm about future products, projects and/or prototypes. Check out some of our projects to see how our skills stack up.
---
Copyright ©1999, X23 Technologies Inc. and Kathy Godwin. All rights reserved.
Product and company names mentioned may be the trademarks of their respective owners.